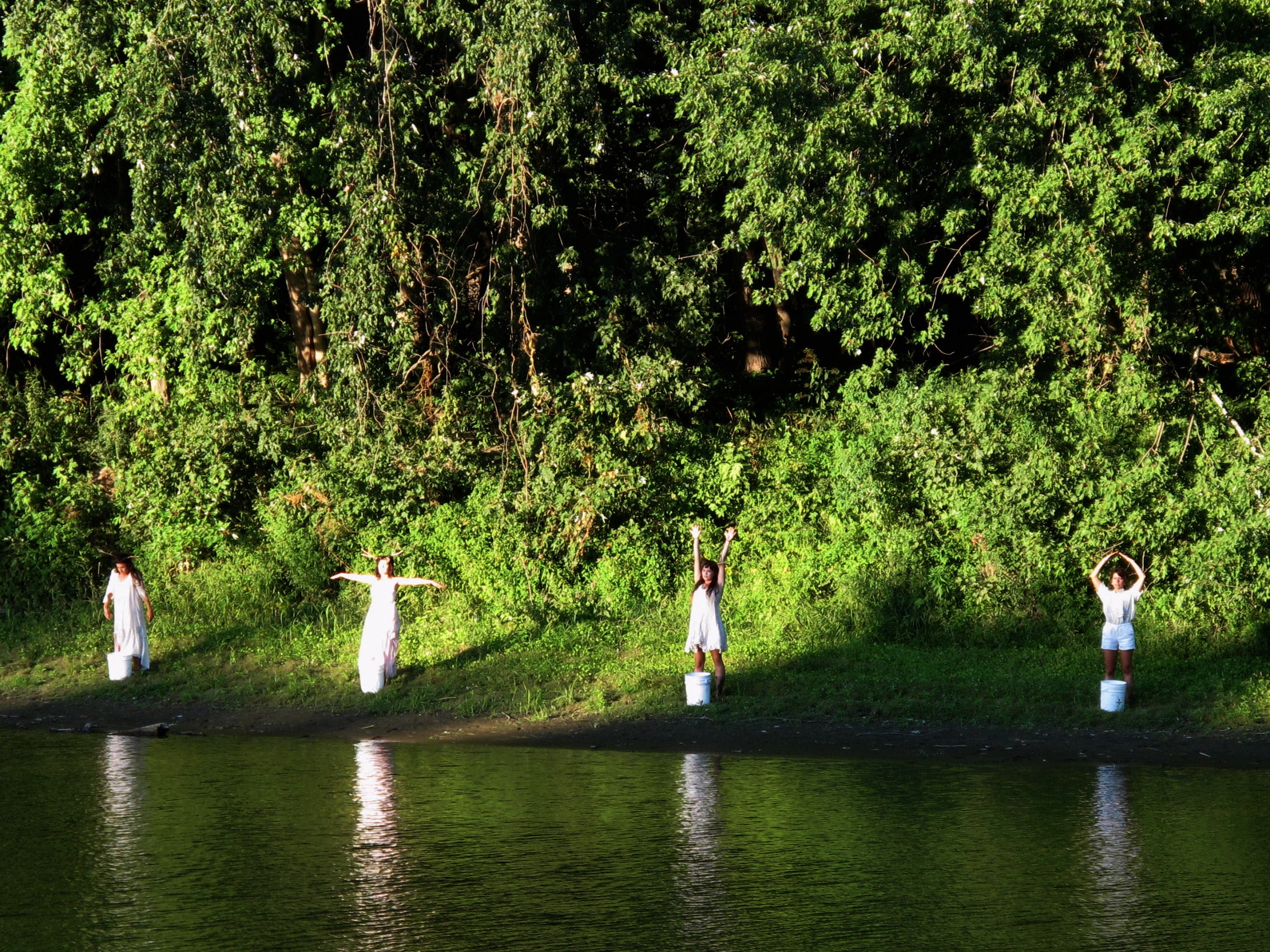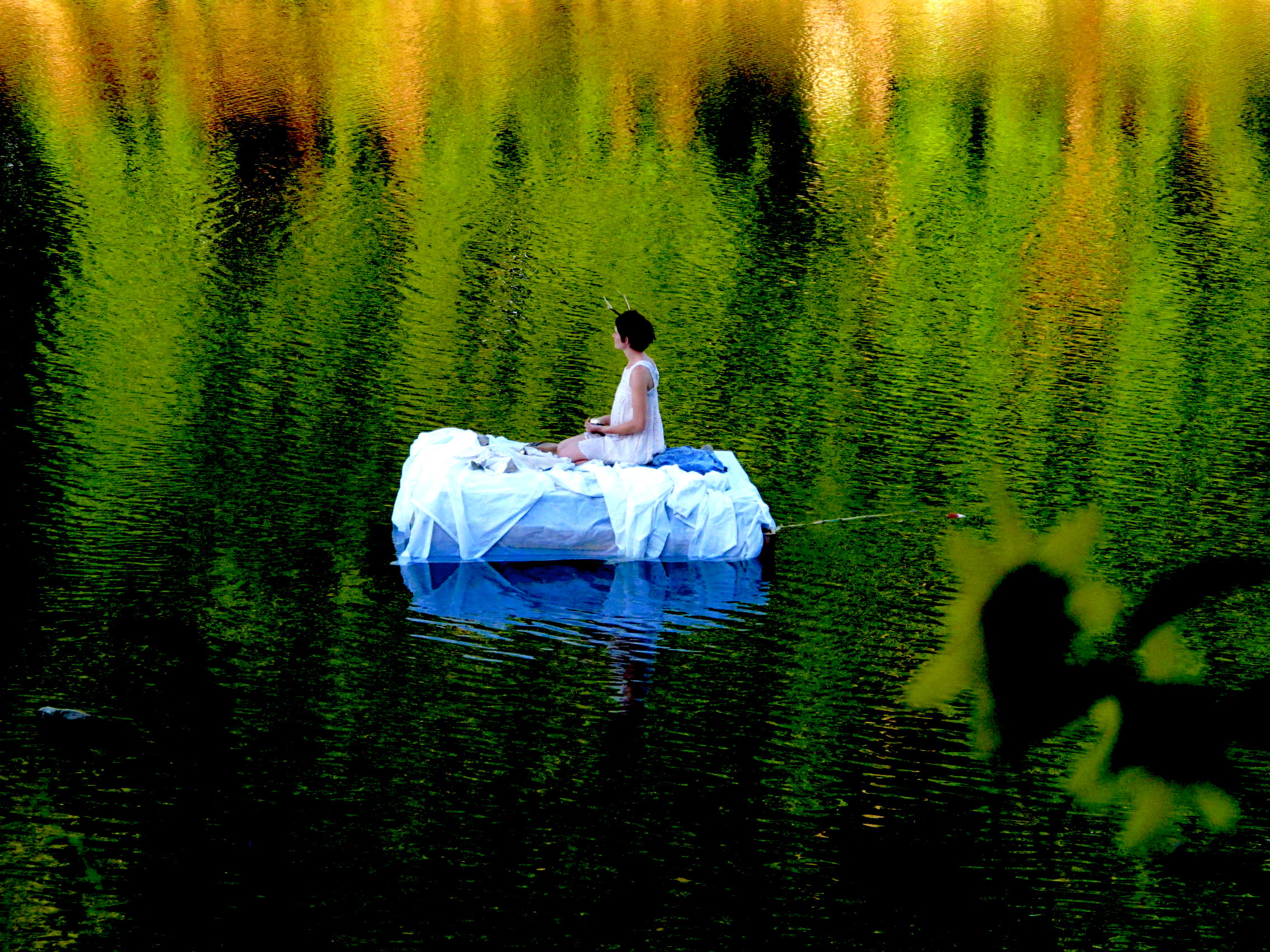 A three- piece collaborative movement and theatre based project,
Investigating harsh linear thought, stringent dichotomies and the deep yearning to become the space in between.
Building choreographic structures that reclaim our animal-beings, re-wild action processes of contemporary people.
[melting and melding isolating constructs] those which separate humans from their environments
We equalize ourselves with the blue algae specks,
the water, running, dripping.
The shining red car.
The beetles in the tall grass.
The generator, humming.
Small gestures towards an engaged perception of current surroundings as they continue to fluctuate.
Rules:
Play as a vital cabinet of medicine,
Indulgence as a modality for individual exploration
And the current moment as a container, filled and enough.
Fete I: New City Gallerie, May 2016
Fete II: The Attic, June 2016
Fete III: Winooski River, September 2016
Choreographer/Creator* Mia Pinheiro
Mentors* Este Puerta, Jennifer Kerns
Performers* Lydia Kern, Maddie Rabin, Addie Herbert, Navah Stein, Charlie McKenna, Olivia Malone, Sage Horsey
Music* Brittany Langdon
Builders + Hands* Brian Raymond, Victoria Pinheiro, Josie Colt
Film* Harvey Bigler
Photos* Stephen Schuderi, Lydia Kern, Navah Stein